Building trust with customers is about taking a customer-centric approach to your business. Customer trust is essential because the more loyal customers you have, the more you will be able to survive in this intense and uncertain landscape. By building trust with your customers, you can also turn these loyal customers of your company into brand ambassadors. These customers will provide a positive image of your company to others, who will then be motivated to buy your products or avail of your services. As a manager or a leader, you need to invest in programs that will increase communication skills about management so that your employees can relate to their customers from a personal and professional point of view.
How to Gain Customer Trust?
Quality of the Product/service – You need to have a quality product or service to attract your customer first. Do not compromise on how well you can build your product so that people will trust you with their money. Think about the needs and expectations of your customers and create products that will help them ease their highly stressful lives. Make the products enjoyable and help them engage with them as much as possible.


Creating Relationships – After you have your product, it is all about showcasing the objectives and values of your company to build a relationship with the customers. Make them aware of your ethics and policies that help you become a trusted service provider worldwide. Increase your communication skills so that you can build strong relationships. Inculcate leadership and management behaviors that teach you to be empathetic, how show appreciation, and how to communicate with clarity with your customers. Building relationships is essential to gaining customer feedback to improve the product and service. Ensure you share the customer's importance in the business and about making a product that will make a difference.


Transparency- You have to be transparent with your customers and give them the full details of the products and services. There should be no backlash because of your inability to provide information regarding the ingredients or materials. Show how the company operates and how you utilize feedback and complaints to service your customers better.


Leverage Technology for Customer Service – With the advancement of technology, communication has become much more manageable. Even if thousands of customers try to contact you in one go, you can use different technological tools to ease the waiting process. Be available to your customers whenever they need to contact you. Have facts and information ready so you can dive into them whenever you are asked a question.


Maintain professionalism while also making it personal – Building trust with customers goes beyond professionalism. Connect personally and ask them about their interest and what they think needs to improve in the product. This will not only help you to design better services and products but also gain the trust of your customers.
Leadership and Management Skills to Build Trust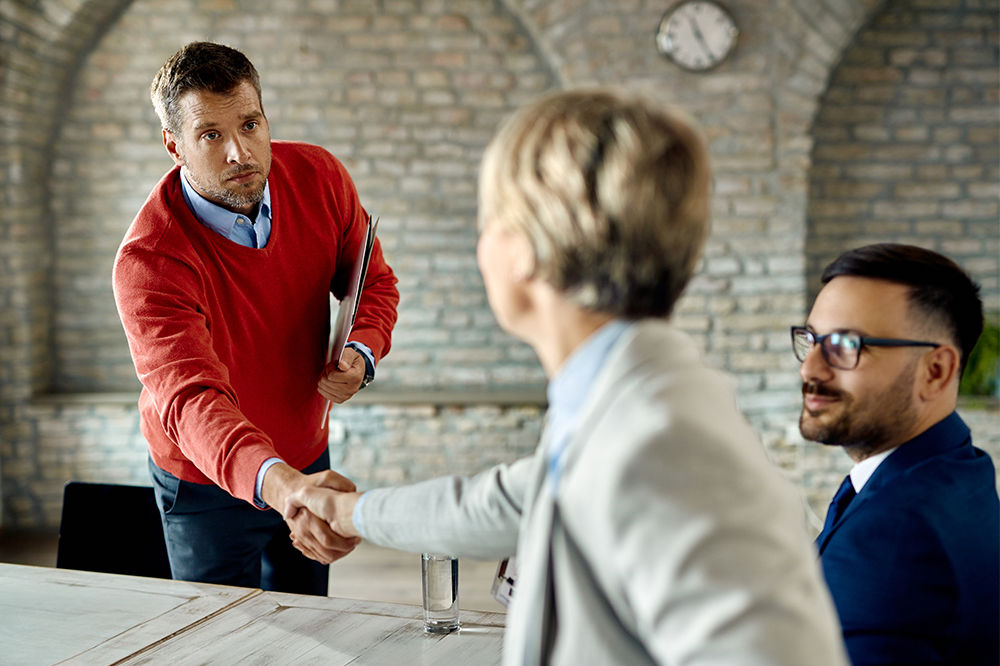 Leadership and management training will help you hone your talents to recognize opportunities. Understanding your customers' behavior is essential so that you can make your approach according to the changing moods of your customers. Regular training will help you increase your communication skills to navigate and positively utilize your feelings, considering the situation. Being a leader is about patience and listening to your teammate's expectations. As a Leader, you will be expected to support and coach your employees. Becoming a successful coach is about sharing information and building a trusting relationship.
Conclusion
Retaining customers is the most challenging part of a professional's job. This is all about effective communication and using leadership skills to address the specific behavior of your customers. In 2023 professionals will be motivated to enhance themselves by taking up training that will help them to win over more customers.