There is a rising skill gap in the business sector due to fast digitization and the increasing shift in the workforce's needs. Employers want to reskill and upskill their workers with leadership training skills in high demand in 2025. The primary critical skills expected today are; analytical, critical thinking, problem-solving, and self-management, which include the ability to tolerate stress and have flexibility.
By 2025, 40% of the workforce will require reskilling to survive in the business sector. It is also crucial for companies to introduce advanced technology and hire skilled workers to enable higher productivity. Productivity will be focused on increasing the sense of belonging and cooperation. Training companies in India are increasingly important due to their ability to train people to transfer information and gain experience in current business techniques.
Advantages of Hiring Training Companies in India
Corporate training is a way of educating your employees by providing them with learning opportunities. Learning is disseminated through activities that reflect real-life situations. It serves as a reinforcement tool to increase employee performance. The training companies in India provide an array of experience training focused on specific skills formations and personalities. The benefit of engaging one of the companies for your organization are:
Specialists – These individuals who provide the training are specialists in the field. They have trained themselves in this profession to transfer knowledge in a specific way that will help individuals to gain happiness in their professional life.

Technology- The companies use state-of-the-art technology to disseminate information and provide opportunities for candidates to develop their technical skills and communication. For instance, the SLII training used KENBOT, a chatbot that helps learners practice and master the skills by having personal conversations. The chatbots provide just-in-time support by quickly answering questions and referencing video links, worksheets, and other tools.

Reduced supervision – With a training company, you can reduce the supervision of your employees. The training company provides regular reports on the candidates' progress by evaluating the training engagements.

Motivations – The overall motivation of your employees in the workplace will increase as they find themselves more interested in gaining knowledge. Training employees in soft and hard skills will empower them and build positive relationships with the company.
Leadership Training Programs That will Build a Future: The SLII.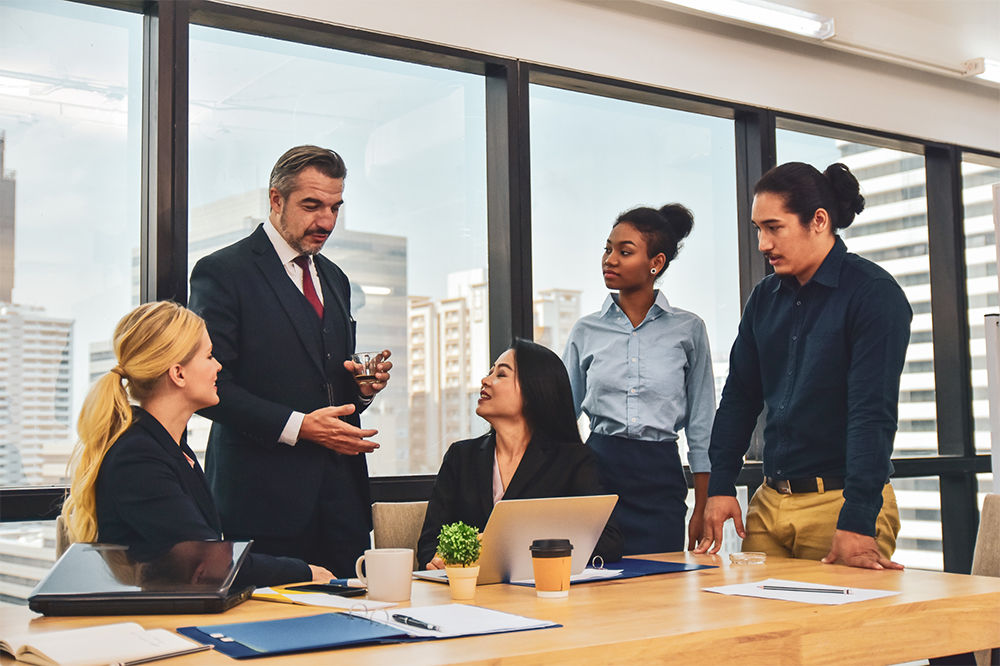 Companies can use several leadership training programs worldwide to change the developmental trajectory. As professionals, we always struggle with uncertainties that require us to make situational judgments and decisions. For some people, these may come quickly, but for most, the skills take time to acquire. The SLII experience training program provides an overall development encompassing agility, critical thinking, and engagement. You will require the skills to stay in a leadership position in 2025. Some aspects of the program are:
Research-driven – Any leadership training program should be based on sound research. The SLII experience training is research-driven and based on a time-tested model.

Skill-based training – Most managers use only one leadership style in their business operations. The SLII training will provide training in many areas with real-time situational activities.

Flexible- The training is both online and offline to suit your needs. The program results are consistent and focus on the effectiveness of the individual leader.
Choosing a leadership training program is crucial for your company. Train your leaders to make active decisions based on critical analysis. The SLII experience training combines training and coaching to reinforce concepts the participant acquired from the program. The training improved the emotional outlook by 3 points, while organizational citizenship behaviors were enhanced.
Conclusion
The SLII training is an excellent way to be ready and take on the future. Leadership skills that involve your ability to make fast and effective decisions ensure a stable position in the corporate sector.