The demands and expectations of the new workforce are changing and are more about flexibility and learning. The new generation Z are already investing in increasing their skills to progress in their profession. The pandemic has reduced their morale as they feel they lost essential time. 76% of Gen Zers believe upskilling is the primary way to career advancement. According to a LinkedIn article, it is believed that Gen Z can disrupt the modern workforce. Employees worldwide need to pay more attention to the needs of generation Z and, at the same time, pay attention to the expectations of the millennials and Gen X. with the pandemic, Gen Z has struggled to stay afloat. Employers needed help figuring out how to manage the expectations of entry-level employees.
Managing Expectations of Employees
Entry-level employees aim to reach managerial positions as fast as they can. The new generation workforce wants to educate themselves as soon as they enter a company. Hence in such a situation, the best solution is to provide management essential training. The training given to employees will quench their thirst for education and train them to take on more responsibilities. Most Gen Z prefers to work remotely, which creates many communication difficulties and does not develop the personalities to the extent required to be a manager. Managers must have the skills to initiate purposeful conversations and build productive relationships. Gen Z, who is described as unlike any other generation of the workforce, is more progressive. Gen Z always looks for challenges, starting when the job market is historically low. It is essential to give them Independence and balance by providing them with learning and development.
How to Tackle Workplace Problems with the New Emerging Workforce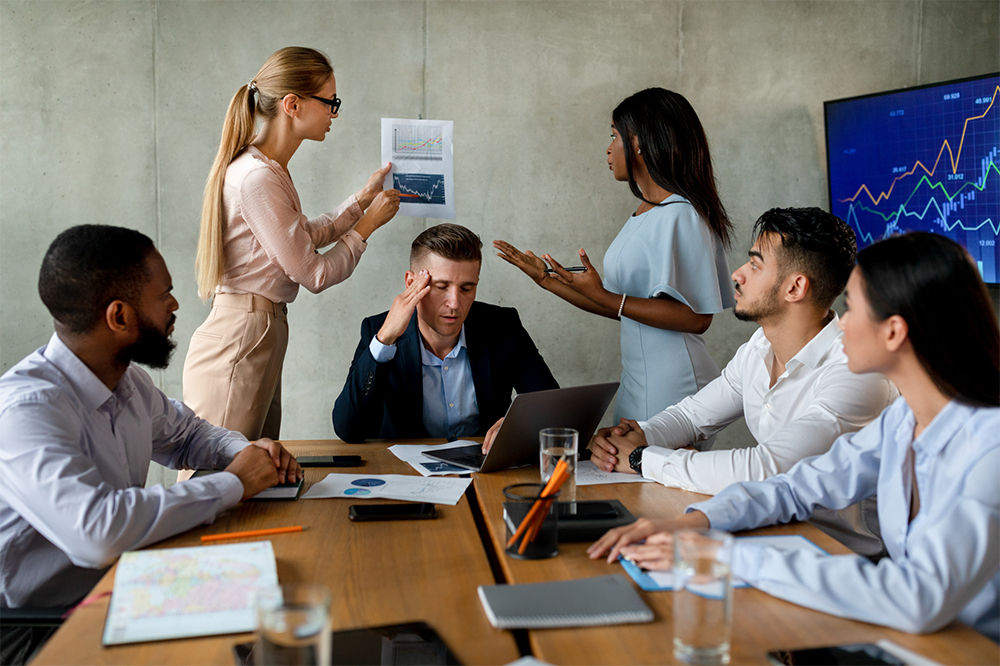 Looking after the well-being of your employees and giving them opportunities to develop are the main pillars of controlling workplace problems. Management essential training provided continuously will ensure individual development focused on skills that match their workplace expectations.
Teamwork and collaboration – introducing collaborative tendencies. Generation Z thrives on social interactions, and 51% prefer speaking to their friends or coworkers face-to-face. Leaders should create a workplace culture that fosters team spirit and communication. The Blanchard Management Essentials Training uses the four conversations model to train new managers to set and implement goals.

Variety in Perks – Giving employees perks does not mean only financial stability, which is also essential. But for the new workforce, other factors related to well-being are also considered crucial to reducing workplace maladjustment—70% of Gen Z value financial security and health insurance.|

Autonomy – The new generation prefers to work alone and then share their work after they've understood the rules. Train them with the help of Blanchard management essentials to take responsibility for projects and give them the space to generate new ideas and let their creativity flow.

Flexibility –This will be repeated repeatedly, as flexibility is key to increasing workplace productivity. Most workers prefer the hybrid work structure so they can change the scene off work whenever possible. If you are conducting a meeting, make sure that you set times convenient for others and utilize different methods to increase communication.

Technology and Unplugging – Generation Z has grown up as digital natives, requiring advanced technology to complete their work. Follow a culture of unplugging where the generation can take a break from technology and communicate in traditional ways by talking to coworkers face-to-face. This process will reduce tensions and help increase empathy between team members.
Conclusion
It is all about providing the right kind of training to your workforce. With the increasing diversity, expectations, and the new generation of the workforce, there will be chaos and disturbances in the workplace. As leaders, your job is to train the next generation on handling stress and reducing workplace disruptions by providing them with opportunities to learn and grow from their experiences.