The new workforce comprises Gen Zers. Who are they, you ask? These people are taking over the Millennials and leading the market as a customer and a skilled workforce. Many researchers have spent a lot of time understanding the millennials' interests and behavior, mainly focusing on technology-driven behavior, which has transformed how industries work worldwide. The latest focus is now on generation Z, who make their presence felt in their economy. According to a survey conducted in the United States, 29.4% of generation Z's interests focus on empowerment at work. If they don't find this factor, they don't stay in the workplace for more than a year. Leadership and management programs have become strategies to retain the skills you can only find in the Gen Z population. After all, it would help if you had them attract and understand the interest of their group.
The future of Work and What Attracts the Gen Z
If you're a millennial reading this blog, you might be interested to know that to be an effective manager in the future; you need to be in tune with the interest of Gen Z.
It is not only about making profits and money for this group of people but also about the value and substance they derive from their work. Gender-fluid concepts, diversity, empowerment, and opportunities to grow to keep these groups of people up at night. Generation Z considers themselves the most impacted by the pandemic as it has affected their work-life balance. They look for leadership and management roles that would make them mentally happy, as 48% of them feel anxious and stressed, according to a survey conducted by Deloitte. The future of work is now in their hands; therefore, it is up to your company to change how you attract this group of people by investing in leadership and management training that will bring them job satisfaction.
The Best Ways to Train a Gen Z Employee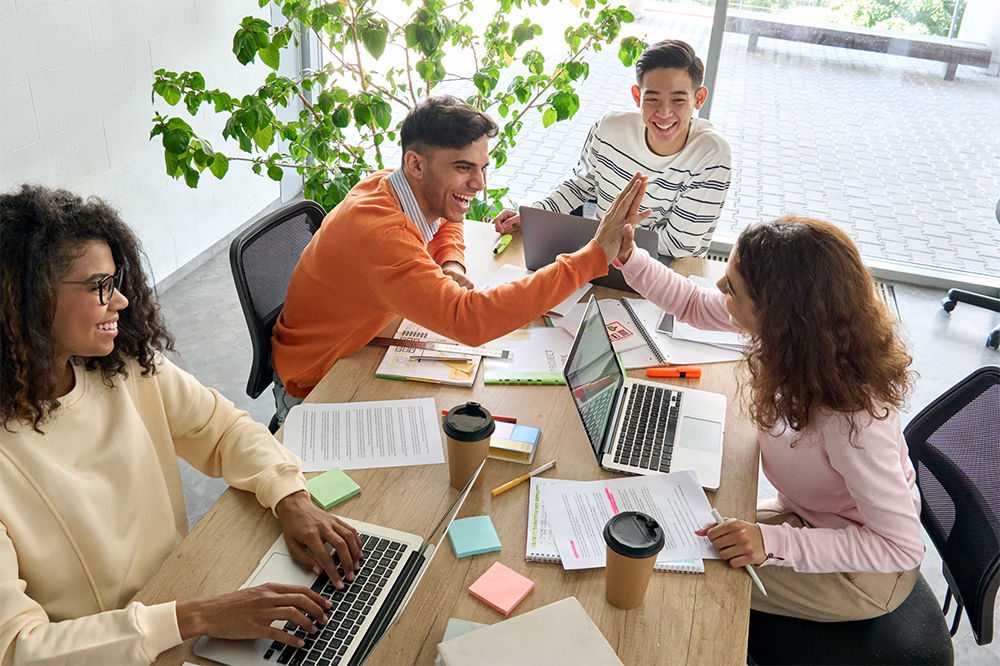 The oldest Gen Z is 25, and they are launching their careers by taking the first step to understanding what they want to achieve in life. We already know that they are different from the previous generations. The 60 million Gen Z will enter the workforce in the coming years, transforming how your company functions. Here's how to use effective leadership and management training to retain this new skilled workforce.
Understand who they are first – Get help from outsiders to understand who these people are. What are their goals? What are they interested in most? And what exactly are they looking for in an employer? What we already know is that these are the most racially diverse groups around the world and highly technical when it comes to the day to day affairs. They cannot do without technology and are primarily up-to-date with any advancement in this area. They believe in growth and learning from what they're doing and always look for opportunities to educate themselves and get information.

Cross Training – Use different leadership and management programs to initiate cross-training of these individuals. Gen Z doesn't want to be stuck in one kind of role; therefore, upskilling and reskilling are two critical factors for their generation. Use diverse training programs to meet the demands of this generation and help them gain flexibility and adaptability simultaneously.

Immersive Learning – The generation is known to be passive learners, so training cannot be inactive, and immersive learning experiences should be acknowledged and initiated in the company. All this means is that it allows them to train in real-life situations. You can use games in training or other simulations to amalgamate augmented reality and real-life experiences.

Don't forget the human touch – Everything technology can make these individuals lose interest in work. Gen Z also requires human connections, and they need to master communicational techniques that are not technology driven. Many of them prefer face-to-face communication. Hence, training through technical platforms should also be collaborative.
Conclusion
These pointers can help introduce proper leadership and management training programs in your company. Always remember the future of work is in the hands of the next generation and requires technological advancement, the human touch, and the opportunity to grow.