According to a news report, the corporate training market is set to grow by 18.59 billion USD by 2026. The increase in investment in this sector is a major driving force to expand the market and upskill employees to adapt to the fast-changing business environment. This leadership training program can help organizations reduce skill gaps and select the best fit for top executive positions. There is an increasing need to expand the leadership styles by amalgamating them with the new skills and expectations of the workforce. With proper corporate training, most organizations can use and promote their in-house employees to leadership positions instead of hiring from outside.
Corporate Training to be Better Prepared
Since the pandemic, there has been a continuous need to introduce changes to reduce risks and financial loss. Many have been out of jobs, and many companies have closed down. It is, therefore, time that we reevaluate our strengths and weaknesses and invest in our employees so that companies can cope with disasters better in the future. Unpredictability is what describes the current business sector. Organizations that provide more excellent leadership programs have been seen to cope better with uncertainties. The main trends in this regard are:
As the remote working scenario has been adopted, many companies are taking up virtual training programs, including gamification, to train employees. This is also a way to introduce flexibility and increase engagement. Most of the time, employees are not interested in taking part in training as it can be tedious. Recent technological advances, with online or virtual training being initiated, have encouraged excellent communication and participation.


Virtual training comes as a threat to security. Cyber security and the risk of losing sensitive information have increased. According to reports, vendor facilities, tools, and other platforms associated with e-learning can introduce viruses and increase the chances of misuse of personal information.
However, corporate training is an educational process that allows employees to expand their knowledge base and increase their skills to take up greater responsibilities. There needs to be more effective leadership in India, as employees do not seem to believe in their leaders. There is increasing unemployment and slow growth in the business innovation sector. Corporate training is essential to ensure that you, as a potential candidate, have all the qualities a company seeks. On the other hand, an employee needs this training to ensure that they have upskilled themselves to say in touch with the changes.
Leadership Programs That Suit You The Best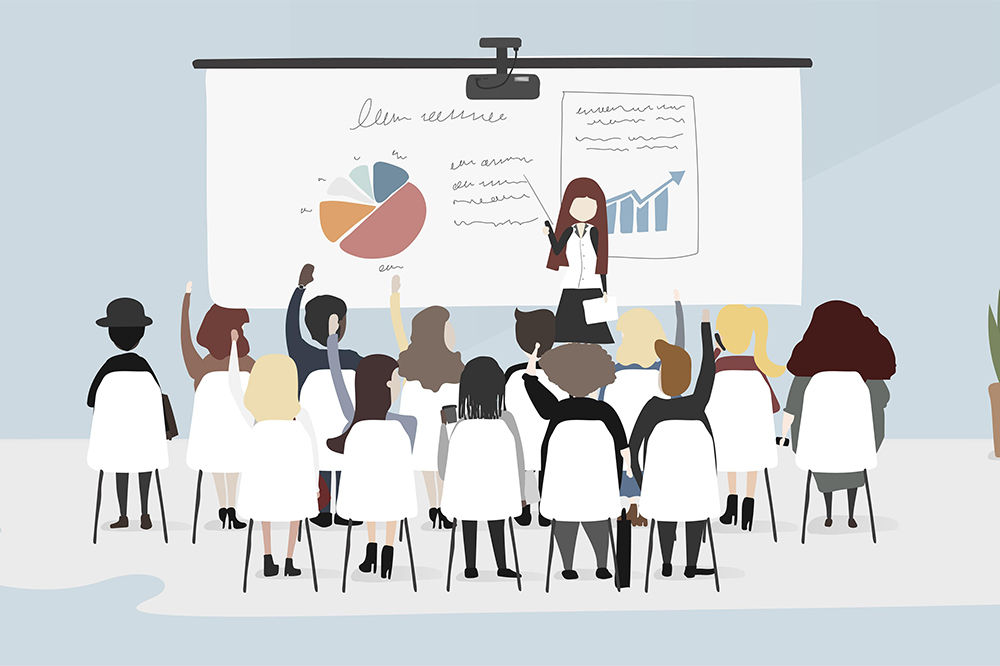 If you want to explore leadership programs, take a personality test. Understand your strengths and weaknesses first and the places you need to advance to get that job or the promotion. Take an online leadership quiz to know your personality before entering any role. For a leadership program to be effective, it should focus on these aspects:
Skill gaps
Behavior modifications
Theoretical and practical knowledge.
These three aspects will ensure you have all the tools necessary to become a successful leader. Most programs will teach you all the styles to use according to the situation.
Conclusion
Get in touch with experts from the business sector to know more about which leadership program will suit you the best. Don't compromise on growth and development, as learning continuously can help increase the power of adaptation. Suppose you own a company and want to increase the skill base. In that case, introducing customizable corporate training is the way to build a strong employee base and ensure more significant innovation and effective management.