Yes, you heard it right! Frontline leaders also require regular training to sustain their productivity. According to a survey, engaged employees are 17% more productive. A frontline leader can help enhance employee engagement and, in turn, increase the company's revenue. Quality of leadership in the company affects employee performance, and frontline leaders who take charge because of their ability to motivate others must also be trained to handle critical situations. As per Harvard Business Review, frontline leadership is crucial to increase the morale of the people at work. These managers are the center of the company's business strategies, including expansion overseas.

How to Develop Frontline Leadership?

Most employees have been promoted not only because they have excellent technical skills and are hard-working but because of their ability to manage and organize their relationships and responsibilities. These frontline leaders have been promoted to take charge of teams so that these teams will work efficiently to reach their goals. To unlock the capabilities of frontline leaders, it should concentrate on team leadership.
A frontline leader must spend time helping the team understand the company goals and their performance implications.
The manager must provide coaching to the team members as and when necessary.
The above two functions are crucial to developing frontline leadership in your company. However, according to statistics, frontline managers spend 30 to 60% of their time on administrative meetings. Reducing administrative tasks and increasing their ability to practice coaching on frontline employees is crucial to increase engagement.

Change your Frontline Leaders to Increase Productivity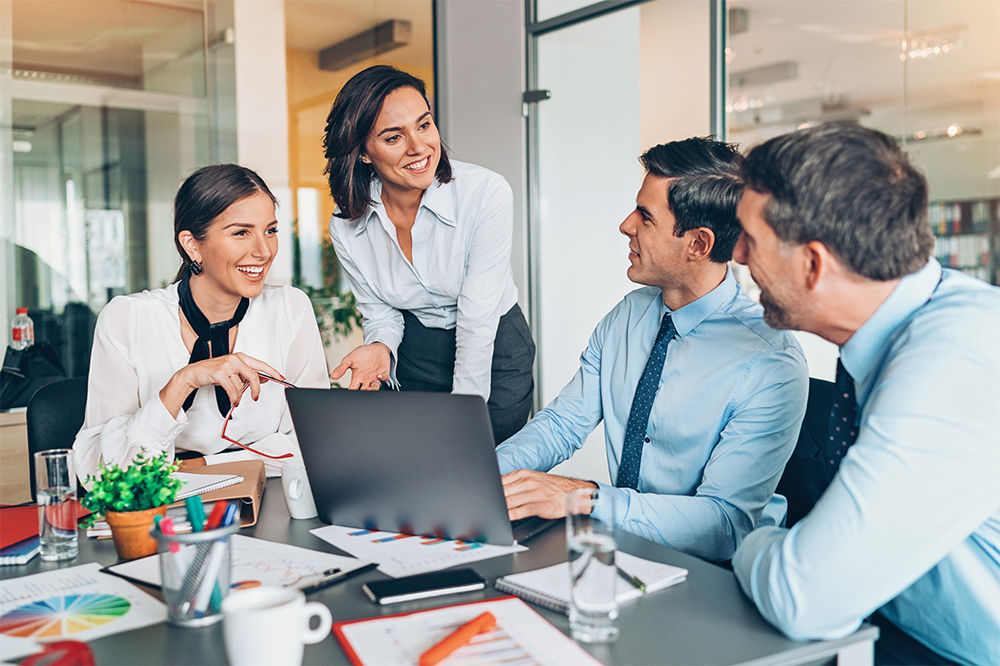 Changing your company's culture is all about changing behavior and motivational techniques. Developing your frontline leadership is all about changing the focus of your managers towards increasing employee performance and making changes for the better.
Performance Evaluation – No matter how confident you might be, you must evaluate the performance of your frontline leaders. Team leadership is all about monitoring performance and providing feedback. Analysis of the team's capabilities can help you ascertain the potential leaders and whom you would like to change to decrease the skill gap.

Provide clarity – Being clear about the company's job roles, organizational goals, and aims to help us organize ourselves. As a manager, you must communicate your expectations to your team members and other leaders in the organization. Without this kind of communication, your company is a team of people who work without focus or direction.

Train in coaching – Training in coaching skills develops them as much as possible. Use coaching to encourage people and empower them to work harder with confidence. This will increase innovation in your company and build an inclusive environment. Motivating your frontline employees is essential so that they stay focused. Also, help them collaborate with other people from different departments to increase information sharing.

Stay Connected – Most frontline managers do not work in the field and lose touch with people. Team leadership is about connecting with your team members, which can be done when they are in the field working with the people. So the first rule of developing frontline leadership is to give them a chance to connect with what's happening at the ground level.

Stories for motivation – Telling stories to your team members can engage them more and build stronger relationships. As human beings, we are more attracted to compelling storytellers. If you are a good communicator, the new stories activate areas of the brain that will increase cognition and analysis. At the same time, training frontline employees in storytelling can increase cohesion by giving examples of where actions have made a difference.
Conclusion

According to a study, workers have 40% of bad days because of inadequate guidance and support from managers. In the post-pandemic era, building strong relationships and working on leadership capabilities are the two pillars for sustaining a business. In this regard, developing frontline leadership and sustaining this talent can only be challenging with effective training. Apart from training, companies should develop an inclusive culture that encourages collaboration among team members.